Back to all blogs
London Library has a fresh, new website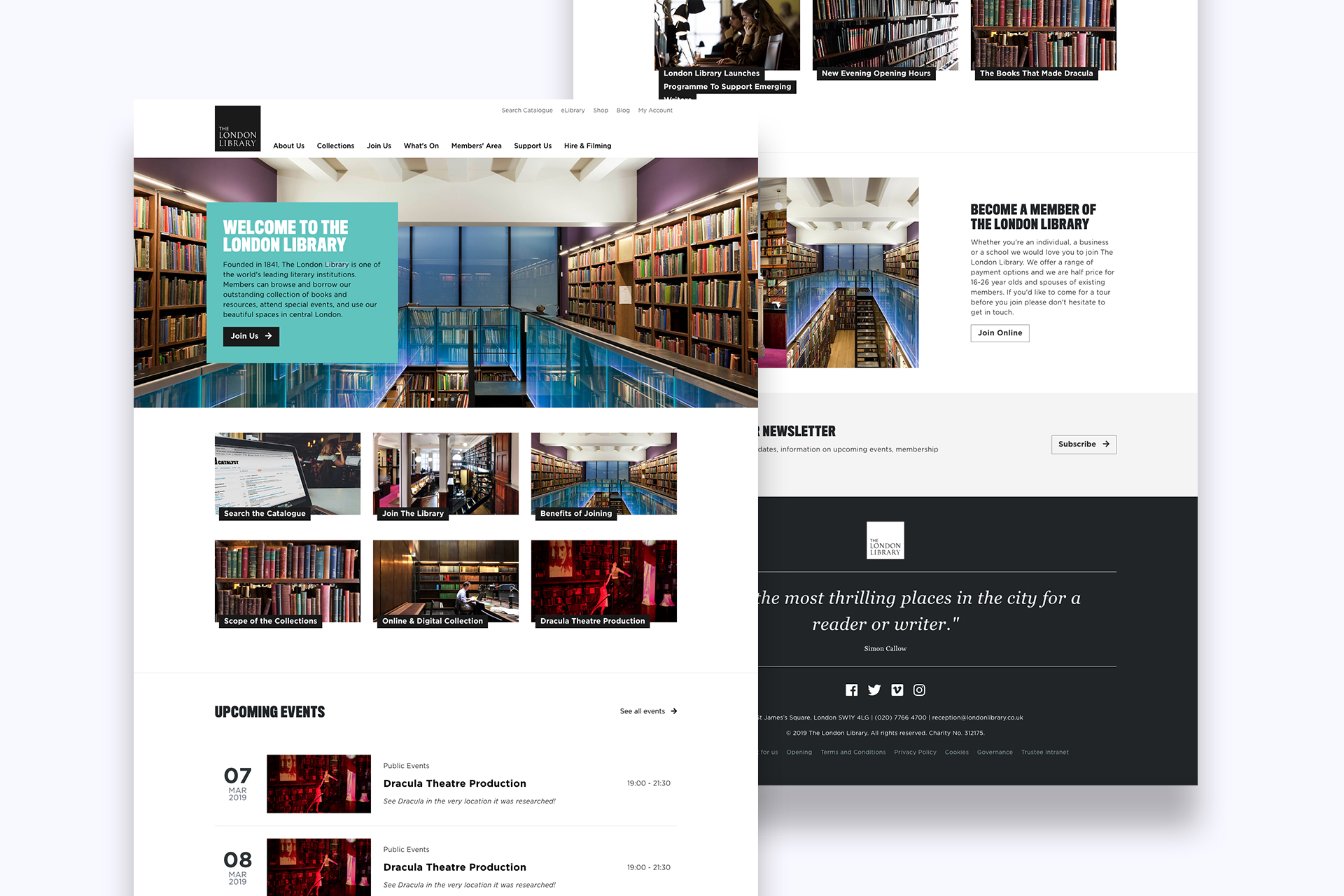 London Library asked Artonezero to deliver a modern membership website. It is now active and allows new members to register and access a full range of information and services. Also, it provides live details about events hosted by the Library.
Who is the London Library?
The London Library is London's oldest independent lending library. It has been a haven for some of the greatest names in literature for over 100 years. This includes Charles Dickens, Charles Darwin, Arthur Conan Doyle, Bram Stoker, Virginia Woolf,  Agatha Christie and Harold Pinter.
Also, the Library wanted its website to attract younger members to become inspired to be modern Dickens' and Darwins.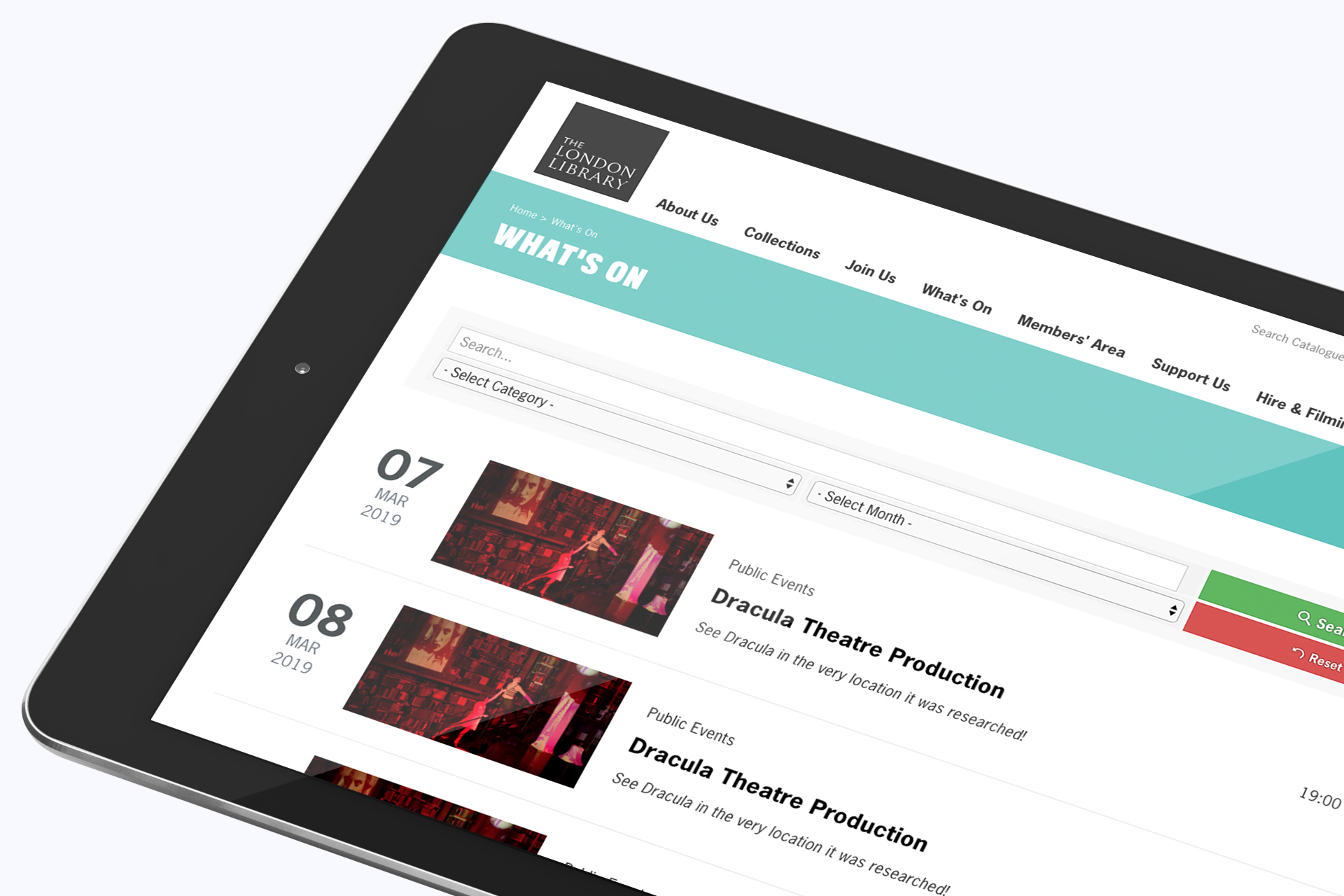 We worked closely with London Library's marketing and IT teams to design the new London Library website. It has a modern UI which goes with the Library's traditional and modern outlook.
How does it look?
The new London Library website is fully responsive (perfect to appeal to younger members who mainly browse on their mobile phones). It is designed to show the library's special place in London's culture and history.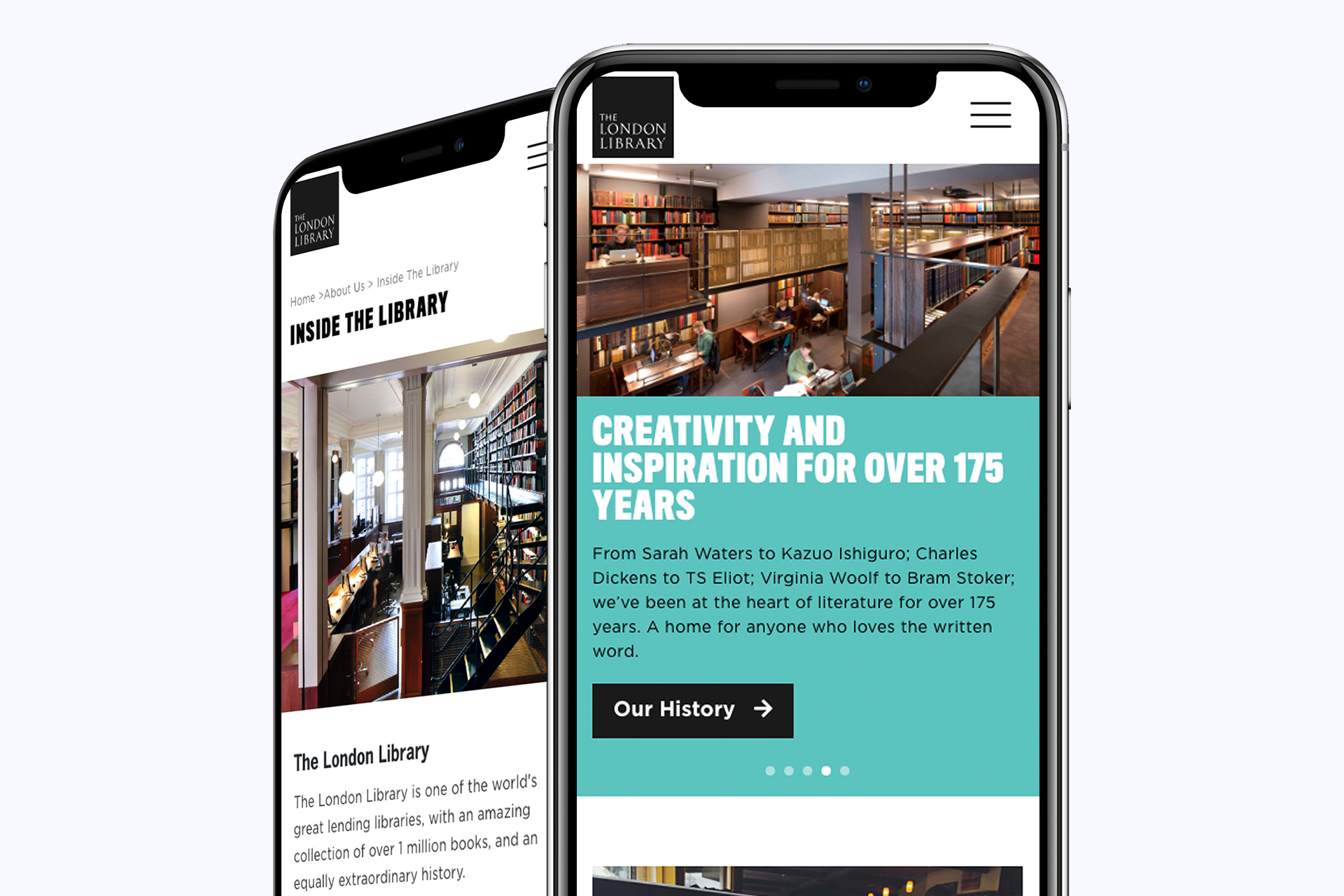 In addition, the library used original photography to show off its beautiful interiors and vaults. due to branding reasons. 
Also, there is now a simpler sign-up process. This makes it easier for users to understand the different types of membership and choose the right membership for them.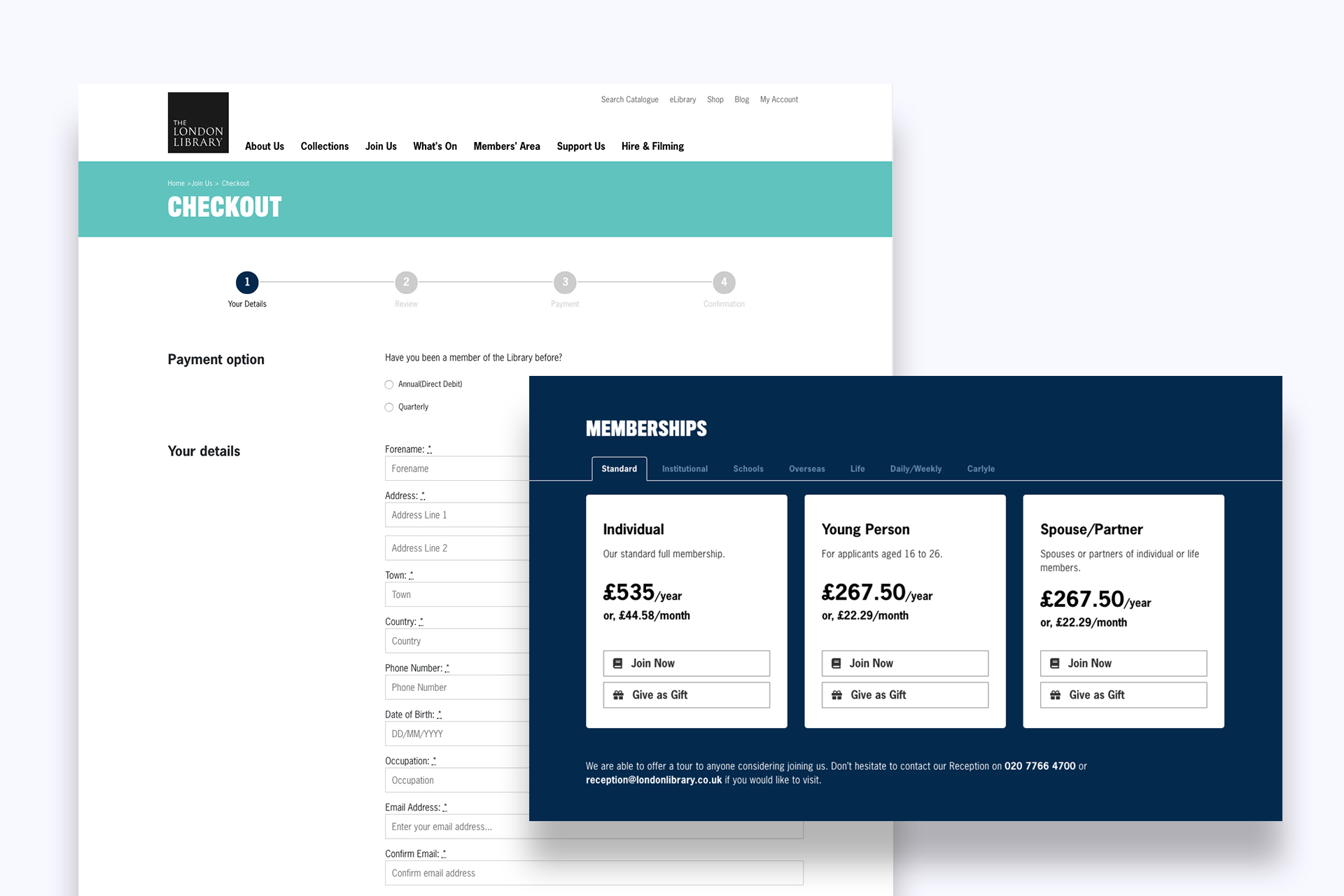 London Library integrated its IT systems with their website. This was so that once a new user has completed the online sign-up process their membership can be managed by the London Library's membership management team.
Also, the library added an events management system. Staff can now easily upload new events and members can easily view and book their places.
Also, we simplified the website's back-office so that the London Library's marketing team can easily edit the website daily.
Fittingly the London Library website is hosted on our secure servers based in London at Telehouse North.
Results
Finally, Charlotte Bossick, Digital Marketing and Communications Manager had this to say about working with us:
"ArtOneZero has managed the London Library website for a number of years. They recently undertook a redevelopment of the site for us and it's been an absolute joy to work with them. They've worked quickly and efficiently and nothing has been too much trouble."
Finally, you can take a look at the website by clicking here.
If your membership organisation is looking to upgrade their website or mobile presence please contact Mike Lloyd, MD. You can contact on 020 301 103 90 or email mike@artonezero.com