Back to all blogs
New membership website for the world's longest-established model railway club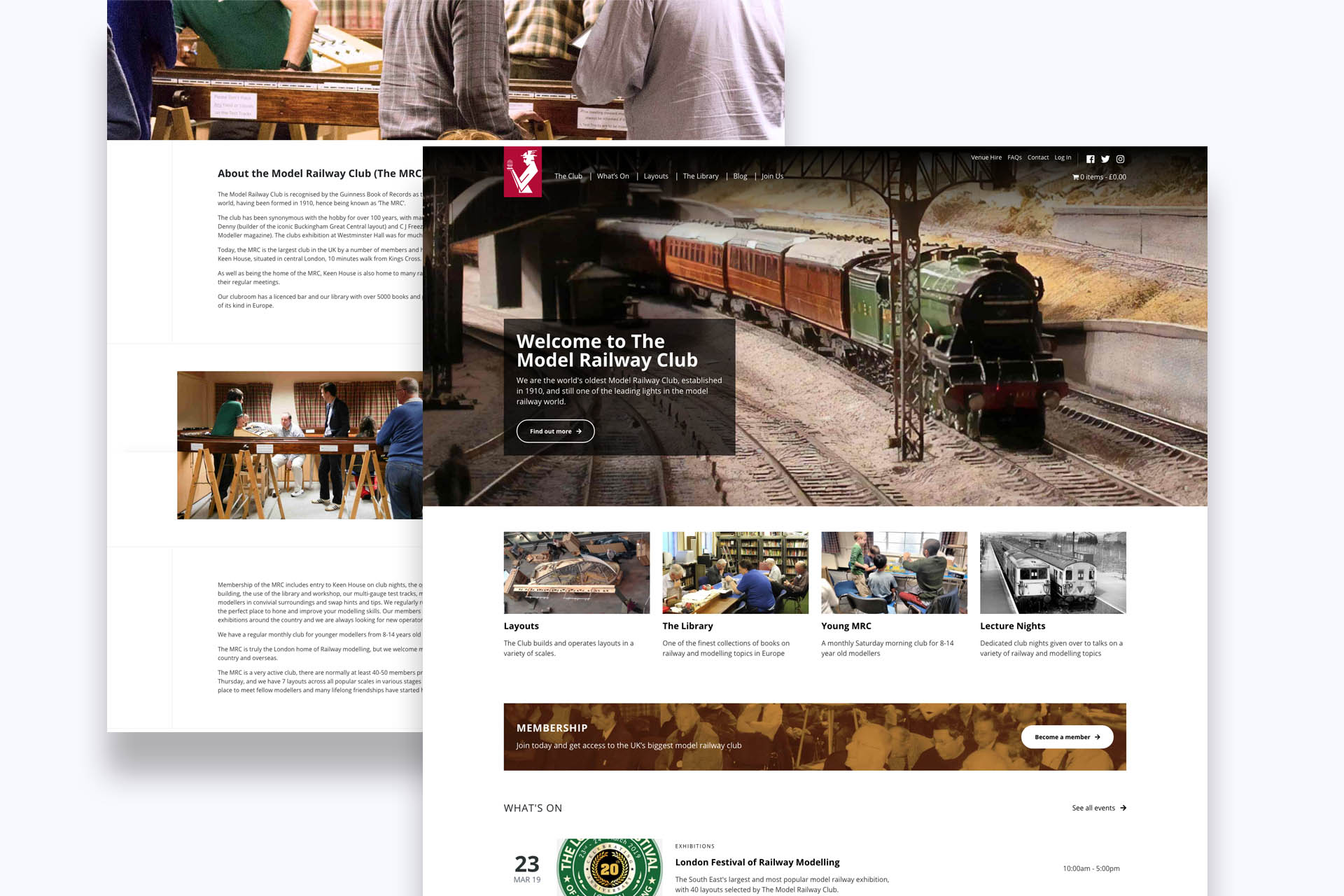 The Model Railway Club asked Artonezero to deliver a new WordPress membership website. 
Their new website is now live. New members can instantly sign up online and gain access to the full range of MRC membership information and services. As well as the Club's wide range of events and workshops.
The Guinness Book of Records recognised The Model Railway Club as the longest-established model railway society in the world. 
Established in 1910, the club has many famous members including Peter Denny (builder of the iconic Buckingham Great Central layout) and C J Freezer (Former editor of the Railway Modeller magazine). The clubs exhibition at Westminster Hall was for much of the 20th Century 'the' exhibition.
Today, the MRC is the largest club in the UK and has regular events and workshops hosted at their own purpose-built premises, Keen House, situated in central London.
The brief
The MRC wanted their website to attract new members – not just at home in London – but also from overseas. The MRC also wanted their website to attract younger railway modellers to join their regular monthly club for younger modellers: the YMRC.
We worked closely with the MRC team to design their new membership website with a contemporary look and feel to complement the MRC's special heritage.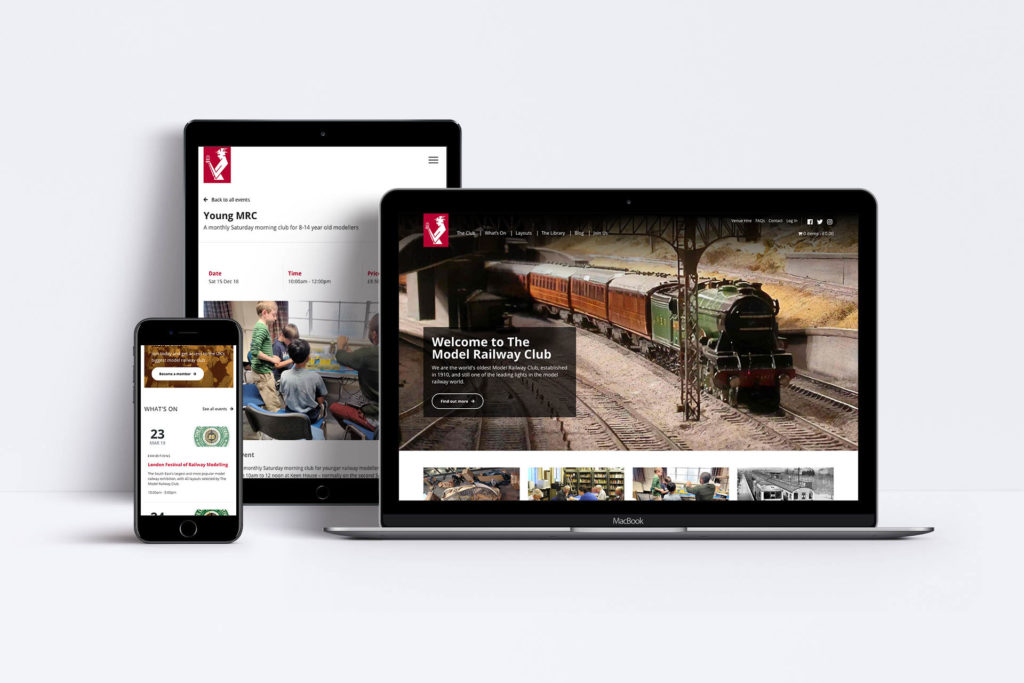 What did we do?
The new MRC website is built in WordPress and is fully responsive with a bespoke administrator backend so that web pages and blogs can be added easily by MRC staff.
Original photography of MRC meetings and workshops is used throughout the website to preserve their place in culture and history.
To make it easier for new members, a simpler sign-up process helps highlight the different membership options.
Full integration with in-house IT systems was a key requirement for the MRC. This is so that new memberships can be managed by the MRC's membership management team.
To help MRC modernise their membership renewals process, we built a custom membership portal. Members can now use this to instantly renew memberships, book rooms for events, enter forums and access membership materials.
There is now an events management functionality to schedule MRC's events. MRC can now seamlessly upload and market new events, and members can easily view and book their places.
Furthermore, Telehouse North, home of our secure servers also host London Library's website. 
You can take a look at the website by clicking here.
You can read more about how we built the Model Railway Club's new membership website in our case study.
If your membership organisation is looking to upgrade your website or mobile presence, please contact Mike Lloyd on 020 301 103 90. You can also email him at mike@artonezero.com