Back to all blogs
Choosing the right secure web hosting service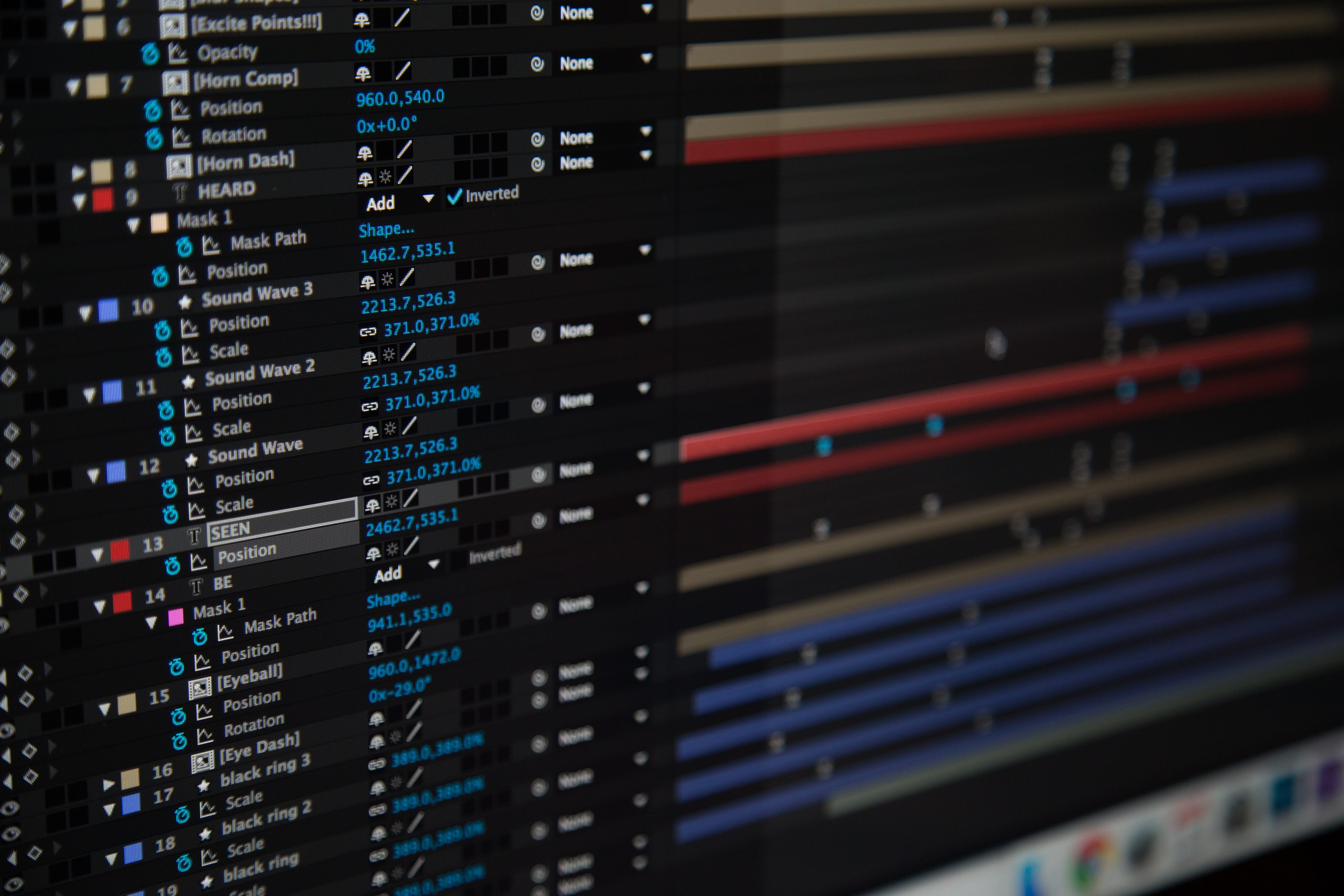 If you are ready to launch a new website, choosing a secure web hosting service will be one of your first and most important decisions. Choosing the right web hosting service is important because you will want a fast, reliable website and email service.
There are lots of secure web hosting service options available, including Shared Hosting, Reseller Hosting, VPS, Cloud Hosting, Dedicated Servers, but the big question is how to choose the right secure web hosting service for your business.
To help you answer this question, we will cover all that you need to know when choosing the right secure web hosting service in this article.
What you will learn about secure web hosting in this post:
To help you make the best choice when choosing a secure web hosting service, in this article we will cover:
The difference between Shared Hosting, Reseller Hosting, VPS, Cloud Hosting and Dedicated Hosting
What questions you should ask when choosing your web hosting service
Which features are most important when choosing a secure web hosting service.
Shared Hosting is the type of web hosting service that you will likely be most familiar with. The 'shared' part of Shared Web Hosting basically means that your website files will be hosted on a server that you share with a number of other clients.
The benefit of Shared Hosting is that you get an instant web hosting service set up and you are able to start publishing your files and begin using your emails service very quickly. In addition, Shared Hosting usually tends to be fairly cheap, and depending on your supplier, you can add free, value-added services and features such as DIY website builder software and one-click installation of blog software and eCommerce tools.
Another benefit of Shared Hosting is that you get a user control panel. This is where you can manage all of the common tasks involved with running a website, such as setting up emails, creating databases, backing up your website, and so on.
The main downside of Shared Hosting is that you are sharing with other clients. This means that the hosting service is not as powerful or as flexible as some of the more expensive options. You don't get large amounts of processing power from the server's RAM and CPU and there can be issues with other clients dominating key resources such as CPU or RAM.
Furthermore, because you share the hosting with other clients you cannot always be sure that they maintain a high level of security on their website. If your secure web hosting service provider does not monitor this, then you could be sharing over a server with websites that are not properly secured and infected with Malware. This can result in a bad IP address reputation for that server and can lead to it being blacklisted – which can affect things like email deliverability and search rankings.
Points to consider: Shared Hosting
Data center – Check to make sure that your hosting service provider operates from at least a Tier 3 data center
Support agreement – Choose a secure web hosting service provider that offers 24 x 7 support via live web chat, phone and email.
Server specification – Has your provider told you whether you will be hosted on a top-of-the-range server with built-in redundancy, including dual power supplies and hot-swap drives in a RAID configuration for minimum downtime? Make sure you check for these important points.
Hard drive – Find out what type of hard drive you will be hosted on. 7.2K SATA is formidable but are used mainly for commodity hosting and are slower than 10K or 115K SAS which should be the entry point for you as an organisation.
"Noisy neighbours" – Software like Cloud Linux can prevent individual websites from affecting other websites on a shared server by preventing dominating of key resources. When choosing a hosting service provider check to see if they use this or be prepared for serious downtime.
IP reputation – If your Shared Hosting server is not monitored and outgoing emails aren't checked against spam algorithms, then your server could get blacklisted. This means that emails will be hard to send and your website's ranking could well be affected. When choosing a hosting provider, make sure that they have appropriate security measures in place.
Load speed – Both Google and website visitors prefer faster websites. In addition to fast hard drives and RAM, there are tools such as LiteSpeed that can increase your website's load speed.
One-click software – If you are a novice user, installing software may be very difficult for you. Check to see if your secure web hosting company offers a one-click installation tool to allow you to easily install useful tools such as a blog or an eCommerce shop.
Databases – If you want to create an interactive website, then you will need a database. Check to see what your secure web hosting service provider has available to you.
Shared SSD hosting
Solid State Drives (SSD) hosting is becoming a more common offer from web hosting companies. Typically most hosts will offer hosting based on traditional, spinning hard drives. In this case, data is stored on a spinning disk player and the data is written to or read from the disk.
While this type of disk has been improved over the years the principle hasn't changed in 40 years or so they are mechanical devices and despite all of the improvements, it seems to be a technology that is reaching its final stages.
SSDs on the other hand look set to be the future of data storage. The advantage of this type of hosting solution is that they are 100% electronic with no moving parts; this makes them incredibly fast.
Speed is a very important factor in terms of your website. This is simply because faster websites sell more and Google measures website load speed as one of their chief ranking factors.
Of course, when choosing SSD, there is a premium to pay. SSDs are more expensive to purchase for the hosting supplier, so they will need to charge more to get a return on investment. SSDs also, as of yet, don't have such high storage capacity as traditional hard drives.
Points to consider: Shared SSD Hosting
 If you are considering Shared SSD Hosting remember that not all SSDs are created equal. In some cases, hosts will use cheaper commodity SSDs that are made for use in laptops. These should never be confused with data center ready SSDs which provide a much superior performance and reliability in more demanding data center environments.
Reseller Hosting
If your organisation has clients that need a secure web hosting service then a good option for you would to be to set up a Reseller account.
With Reseller Hosting you get a large amount of disk space that you can manage as you see fit. You will also get a master administration area where you can add your client's domains and essentially become a mini web hosting company. Your clients will also get their own control panel so that they can manage themselves without needing to ask you to perform basic tasks such as setting up email addresses.
A good thing about Reseller Hosting that it allows you as an organisation to earn extra recurring revenue from your clients without making a huge investment in hardware or software – you just use your hosting company's hosting infrastructure and you just focus on your clients and growing your business.
On the other hand, a downside of reseller hosting is that you have a responsibility to provide first line support to your clients. Your hosting company will support you at the back end, but supporting your clients is your responsibility.
Also, as a web professional, you will sometimes need customised settings for software that you want to run. This may be restricted by the hosting company if they want to offer a standardised hosting environment for their clients.
Points to consider: Reseller Hosting
Reliability and uptime – Check all of the points listed above and check that your hosting provider offers fast servers that have necessary security and monitoring to ensure a high level of service for your clients.
White label – Does your host offers a full white label service which includes custom nameservers so that there is no mention of your hosting company.
Control panel – Will your clients have their own hosting control panel? Check that the control panel that is offered is easy to use.
Round the clock support – Does your host have full 24×7 support for you by phone, live chat and email?
Virtual Private Server (VPS)
A VPS is a physical server that has been split into several logical servers, each operating independently of one another and with their own operating system.
The main advantages offered by VPS are power and flexibility.
With a VPS, you get allocated a proportion of the server's key resources – in particular CPU, RAM and disk space. This means that you can get excellent performance which you can scale up and down at the click of a button.
Unlike Shared Hosting and Reseller hosting services, you have much more control over the settings of your VPS. VPS also offer a cheaper option than Dedicated Servers, so they offer an attractive option for organisations.
VPS is very quick to set up and can be provisioned with your choice of operating system within minutes of placing your order.
There are two main types of VPS:
Single Server VPS
Cluster Server (Cloud) VPS
With a Single Server VPS, one physical server is split into several virtual servers. This offers a lower cost option for the hosting company, however, the server does have several points of potential failure, typically the Hard Disk Drives (HDDs) and the Power Supply Unit (PSU).
These issues are not present with the Cluster Server option. The data is stored across several physical servers and even in the unlikely event of a catastrophic failure on one server, there is no downtime as the remaining servers continue to provide the service interrupted whilst the faulty server is brought back online.
The downside of VPS is that you need to have some system administration knowledge to run the VPS. If you don't have these skills then you may need to hire a server administrator or use a managed service from your secure web hosting service provider.
Type of VPS – Will your VPS be hosted on a single server or as part of a cluster/ cloud servers? If it is on a single server, what is the specification?
Backup – Is your VPS backed up and do you have access to the backups so that you can restore data at your own convenience without the need to wait for support.
Hardware – Check to make sure that you are hosted on enterprise web hosting hardware with minimum 10K SAS HDDs with data center ready SSDs as an option.
With a Dedicated Server, you get your own fully independent server, purely for your use only. This offers you massive advantages in terms of performance and reliability.
As the server is owned by the hosting company and hosted in their data center, there is no upfront capital investment from you. The cost that you have to pay is just a monthly operational cost for your business, and because you get all of the server's resources for yourself you will find that performance is exceptional.
The downsides of a Dedicated Server are that it takes a couple of hours to set up (as opposed to merely minutes for a VPS) and if you need to upgrade any components it will require manual work and typically downtime is involved in the upgrade.
You will also need a level of systems administration or pay for someone to do it for you, or order a managed service from your hosting company.
Points to consider: Dedicated Server
Hard Drive – Ensure that you choose a hard drive that will serve you in the medium to long-term. Upgrading a hard drive to a larger size or faster spec can mean physically migrating data, which can result in downtime.
RAID – A RAID Array is a way of storing data across multiple HDDs to reduce the chance of data loss. This means investing in more drives and, in some cases, a hardware RAID card.
Power supply – Does your server have dual power supplies (PSU)? If so, you need to remember that the PSU is a high failing component and can result in downtime and data loss.
Regardless of the RAID type you choose, you should always make sure that you protect your data with a full server backup.
For organisations who are just starting out, choosing the right secure web hosting service can be daunting. If you are on a budget, then Shared Hosting is a very sensible option for you. Just make sure that you are hosted on reliable hardware and that your hosting provider offers you 24×7 support. Make sure that they monitor their IP reputation and check their servers for outgoing spam so that your server's IP is not blacklisted.
SSD Shared Hosting is a more premium service, so if you want super fast load speeds then SSD is an option you should consider.
If you are a web professional and you have clients that you want to offer hosting as a value-added service to, then Reseller Hosting is the best choice, Check to see that your provider allows you to oversell your allocated space and that they allow a full white label option with custom nameservers.
If you are running high-power applications or customised settings, then a VPS offers the flexibility and power to grow as your needs grow.
Overall, a Dedicated Server offers the highest level of security as no one shares the same hardware as you. However, upgrading and scaling will most likely will require downtime or physical intervention from the host's support team.
Artonezero, in association with our long-term partner Servology, have been hosting servers and websites for nearly 10 years from our dedicated hardware in Telehouse North, to service a range of business clients from the finance, membership/association, transport, and housing sectors.
We have built a resilient and reliable network, which is fully maintained and all data resides in the UK. By default, all server data is backed up nightly to a separate remote location.
We are able to build custom server hosting configurations to meet specific customer requirements and offer a complete business analysis and systems administration service for demanding needs.