Back to all blogs
4 steps to creating a powerful digital marketing strategy in 2018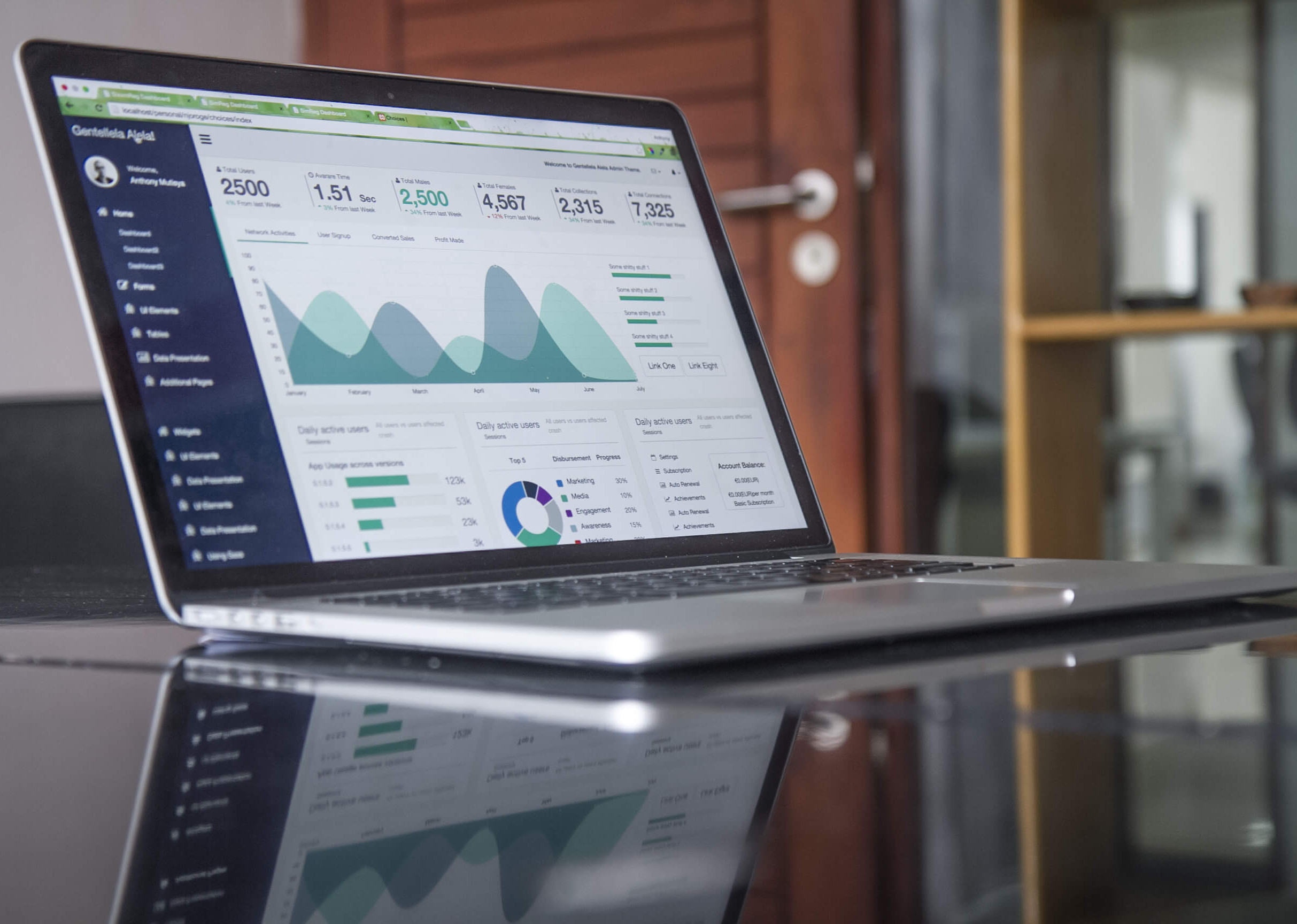 With the new year upon us, it is time to think about how you can boost your organisation's digital marketing strategy to have a powerful impact in 2018.
Before we dive into how you can go about creating a new and powerful digital marketing strategy for the new year, let's look at some stats. According to Smart Insight's 'Managing Digital Marketing' study, 16% of brands have a digital marketing strategy, but they are yet to integrate it into their marketing activity. On the other hand, a staggering 46% of brands don't have a defined digital marketing strategy at all. For brands without a defined strategy, this creates a big issue: how can you expect to grow and innovate your business, and measure meaningful results and data if you haven't a strategy in place to begin with?
For those who want to know how to create a powerful digital marketing strategy, the first port of call will probably be a simple Google search. However, if you Google search "digital marketing strategies" you will get roughly 45,200,000 results – and that's just pages with that exact phrase in the title.
To help your organisation create a powerful digital marketing strategy in 2018, we have put together a list of four straightforward, but effective, techniques to get your digital marketing where it needs to be in 2018.
But first, a few digital marketing don'ts…
Before you get started on your new powerful digital marketing strategy for 2018, let's talk about a few things that make your strategy outdated. At this point a word of advice: if you are using any of the approaches below, we highly advise that you stop now.
Focusing on low-value metrics, such as impressions and clicks. Impressions and clicks will tell you whether or not your digital marketing is actually being seen, but it doesn't tell you the efficiency of your campaigns.
Placing too much emphasis on inserting lots of keywords in your content. While you do need to include keywords in your marketing content, Google is much more concerned with your user experience (UX) and relevancy of the content, and not how many times you mention your target keywords.
Relying solely on past experience. Yes, your previous experience is valuable, but making important marketing strategy decisions based purely on what has worked in the past is not a good idea. Instead, use objective data to yield better results.
Focusing on your brand and not your audience. Obviously, you want buyers to know who you are, but that doesn't mean you should plaster your brand name over all of your content. Instead, focus your content on being more educational and less promotional. This will prove especially helpful when targeting buyers in the Awareness or Consideration stages of the buyer's journey.
Now that we have covered the essential don'ts, let's look at our 4 steps to creating a powerful business digital marketing strategy in 2018.
1. Focus on the right digital marketing methods and KPIs
Digital marketing is constantly changing, and trudging through all of the latest tactics and methodologies can be quite daunting. In addition, different digital marketing strategies will work better for different organisations, and diving into a methodology can be risky, especially if it yields no positive results for your organisation.
When choosing the best digital marketing strategy that will work best for your organisation, you should utilise the best resource that all organisations have at their disposal: data.
Data keeps us from wasting our time on strategies that aren't yielding results. So, instead of trying your luck with every new digital marketing trend, you should think about what your brand's Key Performance Indicators (KPIs) should be. Defining your KPIs should be the first step you take in creating a powerful digital marketing strategy. If you don't know what success looks like in data, then you have no way of knowing whether or not a strategy is working.
While your KPIs may consist of the core metrics of impressions, clicks and conversions, you shouldn't stop there. Go beyond these basics and think about the number of:
Marketing Qualified Leads (MQLs) — Prospects who have indicated that they have an active interest in your organisation
Sales Qualified Leads (SQLs) — Prospects who have demonstrated a higher level of intent to become customers and are ready to be contacted by a member of your sales team directly
Sales Accepted Leads (SALs) — Prospects proved to be qualified buyers worthy of pursuit
These metrics are a much better indicator of the progress of your lead generation campaigns. Analysing this data will help you to determine which digital marketing strategy is best for your brand, even if it isn't the latest approach. Also, a good thing to remember is not to be afraid to test different approaches – just keep a close eye on your campaigns.
2. Build and maintain a user-friendly digital presence
Of course, redesigning your organisation's website is not a simple process. A full website redesign usually takes several months and requires the coordination of multiple departments across your organisations – including sales, marketing, design and development – as well as the investment of time and resources.
However, an outdated or poorly designed website will have a big impact on your brand's success. Your website must provide a positive UX, and a deciding factor in this is how easy it is for visitors to find what they are looking for, such as details about your products and services, and contact information for your organisation. Form the moment they visit your site, users should be confident that they are in the right place and that your organisation provides the solution that they are looking for.
When designing your site for UX, you need to make sure that everything on your site is useful; irrelevant content will act as a barrier between you and your buyers, and ultimately, getting them to do what you want them to do: convert. Calls-to-Actions (CTAs) on your site should be clear, concise and conspicuous – remember, your goal is to make it as easy as possible for prospects to become leads.
In addition to decreasing the distance between user's point of arrival on your site and conversion, the steps along the way should be visually consistent; every element of your site, form the logo in the header to the background on even the least-visited internal page needs to reflect your brand identity.
When designing your site, you must also keep Search Engine Optimisation (SEO) best practices in mind. Don't let your newly designed website fall to the bottom of Google's search rankings because you didn't consider site speed, mobile-friendliness, metadata, keywords or your on-site linking strategy.
3. Utilise marketing attribution to guide your process
Using marketing attribution models will help you to understand the real performance of each of your digital marketing channels and determine where you should invest time and resources.
Marketing attribution is the process of identifying the individual interactions a prospect has with your brand throughout the buyer's journey and then assigning credit to these interactions. This process allows you to gain full visibility into how much each touchpoint influenced the buyer's decision.
Without marketing attribution, it is likely that you will single out a single activity as being the most effective, when really it may be that a combination of your digital marketing efforts have been leading to conversions. This can affect your organisation's strategy negatively, as you may be investing your budget into what you thought was your single most effective channel when in fact you should be spreading it out across several.
By using a marketing attribution model, you can see how each of your marketing channels interacts with others, which allows you to better calculate ROI (Return On Investment) and make confident, data-informed assessments about the value of each of your channels. Following your first conversion event, you can continue to track the behaviour of your audience and use the data you collect to see which types of campaigns are most effective at each stage of the buyer's journey.
4. Utilise the power of Inbound Marketing
Though your organisation may have already incorporated some aspects of Inbound Marketing into your overall digital marketing strategy, are you using it to its full power?
To really make the most of Inbound Marketing, try to offer the following:
Offer a variety of content. While you shouldn't turn your back on the old content staples such as blogs, eBooks and infographics, try to mix up your content strategy by creating podcasts, videos, thought leadership articles, and interactive content. Different segments of your audience will respond differently to different types of content, and providing different types of content will help you stand out from your competition.
Produce content for all stages of the buyer's journey. Prospects just beginning their search won't be interested in an in-depth buyer's guide. Likewise, prospects who are ready to talk partnership probably don't need an infographic describing industry trends. When utilising an Inbound strategy, you should provide content for visitors in all stages of the buyer's journey.
Think quality, not quantity. While it is important to have lots of helpful, relevant content on your website, it is more important that content quantity never outweighs content quality. Your website visitors won't want to consume your content just because it is there – it must speak to their unique needs at the time.
Select your distribution channels carefully. Every day there are more and more new channels for you to distribute your buyers content, but that doesn't mean that you should try to be everywhere at once. You need to seek out where your target audiences are and serve them the content that is appropriate to their stage in the marketing funnel. Most importantly (and never forget), you need to help your buyers along their journey – not interrupting it.
Repurpose your content. Don't be afraid to repurpose your existing content into new pieces. For example, you can turn a transcript of a podcast into a blog post. Or take a chapter from an eBook and create a blog or an infographic. Ungated content can be utilised to create new ungated content – in other words, leverage demand generation to drive lead generation.
Ready to build a powerful digital marketing campaign in 2018?
To create a powerful business digital marketing strategy in 2018, you need to make the most of data-driven decisions based on your unique marketing goals and your audience's specific objectives. By following the steps above, you can be sure that you will harness your digital marketing campaigns power and effectivity.
For more information about Digital and Inbound Marketing strategy, or to speak to us about getting your new digital marketing strategy off to a flying start in 2018, get in touch with us today.