Back to all blogs
5 Beginners Tips for Successful Membership Website Promotion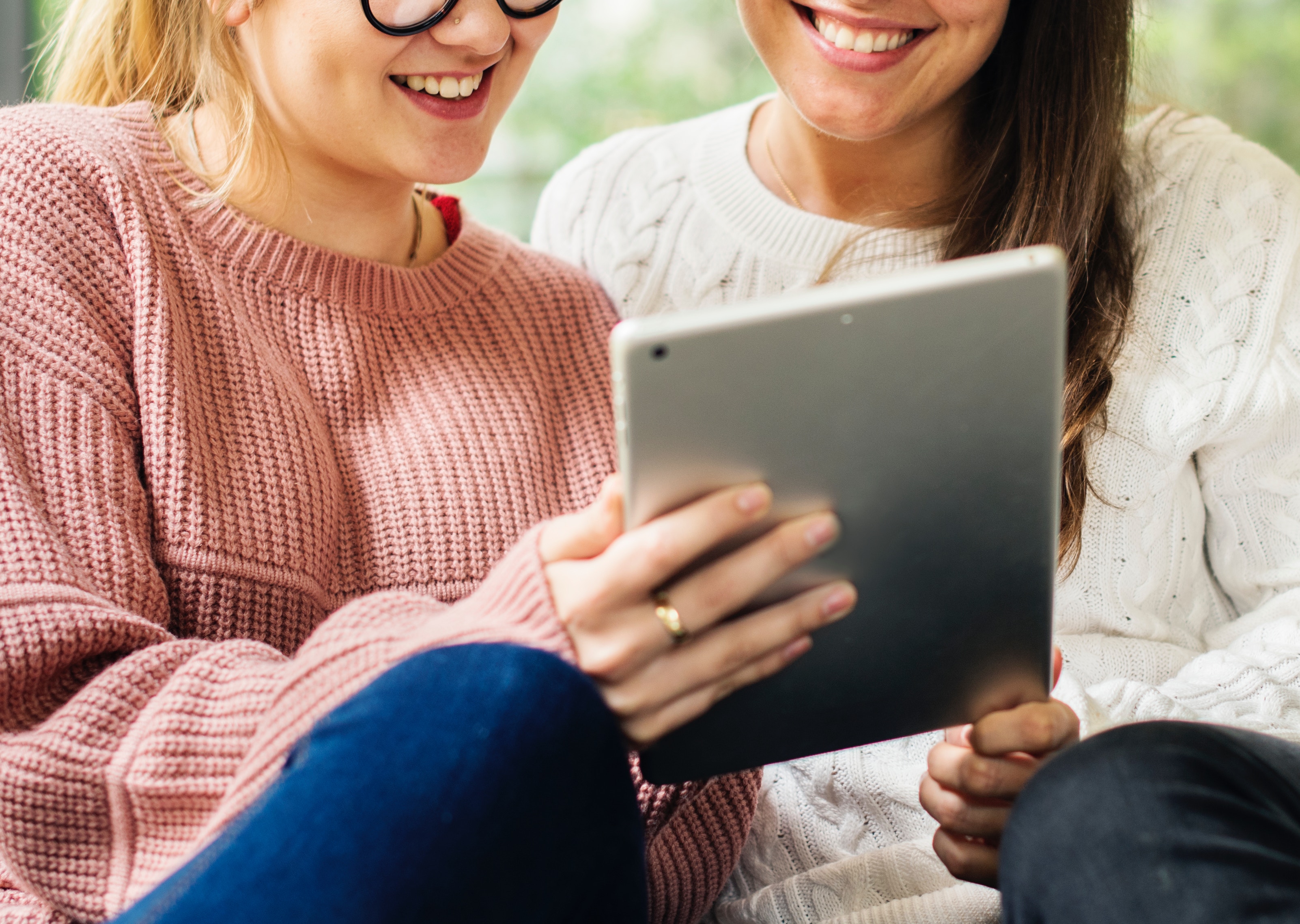 It's a simple formula: the more successful you are in promoting your membership website the better the ongoing growth of your membership organisation will be.
Yet as with most things, the formula for successful promotion for a membership website is much easier said than done. One of the reasons for this is because there are so many options available.
With this, we thought we would start at the beginning. Here are five simple beginners tips that will help you on your way to the successful online promotion of your membership website.
Publish your membership website address far and wide
No doubt you will have placed your membership website address in the more obvious places, such as your membership organisation membership cards, letterheads, brochures, invoices, statements and so on. But there are also many more places that you can place your membership website address that may be relevant to your membership organisation that will help bring traffic to your site.
These include;
Your membership organisation's publications: including your magazine and newsletters.

On your organisation's building signage and reception

Your membership organisation's outgoing publications: including press releases, adverts and articles that are featured in print, radio or TV.

In the books, leaflets, guides and handouts that your membership organisation publishes.

In all of your marketing material: including campaign material, banners, posters and billboards.

Every PDF that users can download from your membership website
If your membership organisation provides membership accreditation as a benefit to members, you should also incorporate your membership website address into the accreditation logo featured on their letterheads and correspondence.
Publishing your membership website address in all of these places allows for increased promotion and publicity, and as the formula goes; successful promotion of your membership website brings ongoing growth to your membership organisation.
Tailor your membership website's content for your members' needs
Many membership organisations use their membership website to churn out pages upon pages of content in a bid to score high places in search engines such as Google, but as results have shown this method can also backfire. As we discussed in our last article, 12 Tips for creating a successful Membership Website Blog the key to successfully promoting your membership website through content is to ensure that all content that you publish is relevant to your members.
As a membership association or a professional body, you will know firsthand what kind of problems that your users face. Therefore you can use your membership website as an information hub to provide valuable advice and resources to help your membership solve issues that are particular to your industry or profession.
Here are a few ways how tailoring your content for your memberships' needs will help to promote your membership website;
Content such as web pages and blog articles appear in search engines. This will help to promote your website online as when a user searches for a solution to an issue they may find your content.

Useful and insightful information encourages other websites to place links to your own membership website.

If visitors find your membership website useful on their first visit, they will return again and again and recommend you to other like-minded people.
Some may argue that writing a lot of well-research and relevant content for your audience of potential members may not be worth the time and effort if only a small number of members actually use your membership website. The argument against this is that if your membership website contains only a little amount of useful content, why would members use it in the first place? Placing easy-to-find valuable content on your membership website helps to promote your organisation's credibility to anyone who views your site. This sort of content includes;
Industry sector news shared from other sources

Relevant events from other organisations

Summaries of relevant articles and books.
Format your Membership Website Pages Correctly
Search engines are one of the key sources of visitors to your membership website and therefore one of your best promotion channels. With this, it is very important to ensure that your membership website is designed to appeal to search engines and to engage users, this includes the Search Engine Optimisation (SEO) of your web pages.
Part of successful optimisation of your membership site is the fine-tuning of your content and Meta tags with appropriate keywords and using the correct HTML tags when creating your pages. HTML is the language used to describe a web page. The purpose of the content contained in a web page is described in the page's HTML tags, so you should bear this in mind when marking-up a page. For example, if you wish to define the purpose of a paragraph of content you should place the alt tags at the start and end of it.
When formatting your membership website pages you should also consider how you are using heading tags, namely the tags: H1, H2 all the way down to H6. Heading tags are used to define headings and subtitles in an article. As titles and subtitles are likely to contain important keywords and phrases you should ensure that you help search engines identify them. When formatting your pages, ensure that you implement keywords into your heading tags as not only will this help to make your content easier to read and more attractive to the reader, but it will also help boost the SEO on your membership website's pages.
Encourage your members to link to your membership website
Links from other sites to your own membership website are extremely valuable for the promotion of both your site and your membership organisation. While you may overlook the importance of these links, they are very important in a number of ways;
Links from other sites will help to generate more traffic to your own membership website. Significant traffic to any website will keep competitors monitoring one another and if one of your members displays your logo and links back to your membership website it will give your organisation a credibility advantage. Organisations will always be very keen to monitor their competitors, and if your member displays a link to your site your competitors will follow it and boost traffic to your site.

Google and other search engines no longer rely on only keyword prominence to determine where in the search results a website page will appear. Instead, other criteria are now used to determine this, such as the overall popularity of a website or page. One way that the popularity of a page or site is determined is by the number of links that point towards it. The more links that point towards your membership website, the higher its popularity score will be the more likely it will be to appear higher in search results.
Paid advertising for your membership website
Many membership organisations avoid paying for advertising as they believe it works out expensive. The reality is that paid advertising for your membership website can actually work out cheaper than you think. While this is much too big of a topic to dive into too much detail here, a few paid advertising options you may want to consider include;
Google Adwords
Google Adwords is one of the most popular options for paid advertisements. Adwords allows you to create a small text advert that appears on search results and other websites that choose to display Google Adwords. To create an Adwords advertisement you simply need to choose keywords or phrases that best describe your membership organisation and then choose how much you wish to pay per visitor. Adwords allows you to set a monthly budget and gives you the ability to monitor the performance of different adverts and keyword combinations online.
Banner Advertising
Banner advertising often entails the taller narrow adverts that you see on the right or left-hand side of a website. Usually, banner adverts are paid for based on the number of times you wish your advert to be displayed. Banner advertising is available on most websites with decent traffic levels such as portals, news and entertainment websites. Thinking tactically, as a membership organisation you may want to approach websites that provide relevant information for your target membership audience and ask them if they will display one of your adverts.
Directory listings
The internet is host to thousands of directories. While many of more generic there are also many directories out there that focus on niche industries, geographic locations or services. To successfully promote your membership website using a directory, we recommend that you spend some time performing Google searches on Google or other search engines using keywords that relate to your organisation. If the first 10 results yield any directories that it may be worth paying a small fee to be included in, you should advertise there. A word of advice though; most directories are based on an annual listing fee, so always make sure that you track the number of visitors that come from each directory so that you can review the value for money.
In conclusion
These methods outline above offer you a great starting ground to begin promoting your membership website. Of course, the best results will come from experimenting with two or more of the above options. Different membership organisations will experience different results based on their target audience and industry, but by getting started with these techniques you are set to start successfully promoting your membership website.