Back to all blogs
20 ways to use your membership website to increase member retention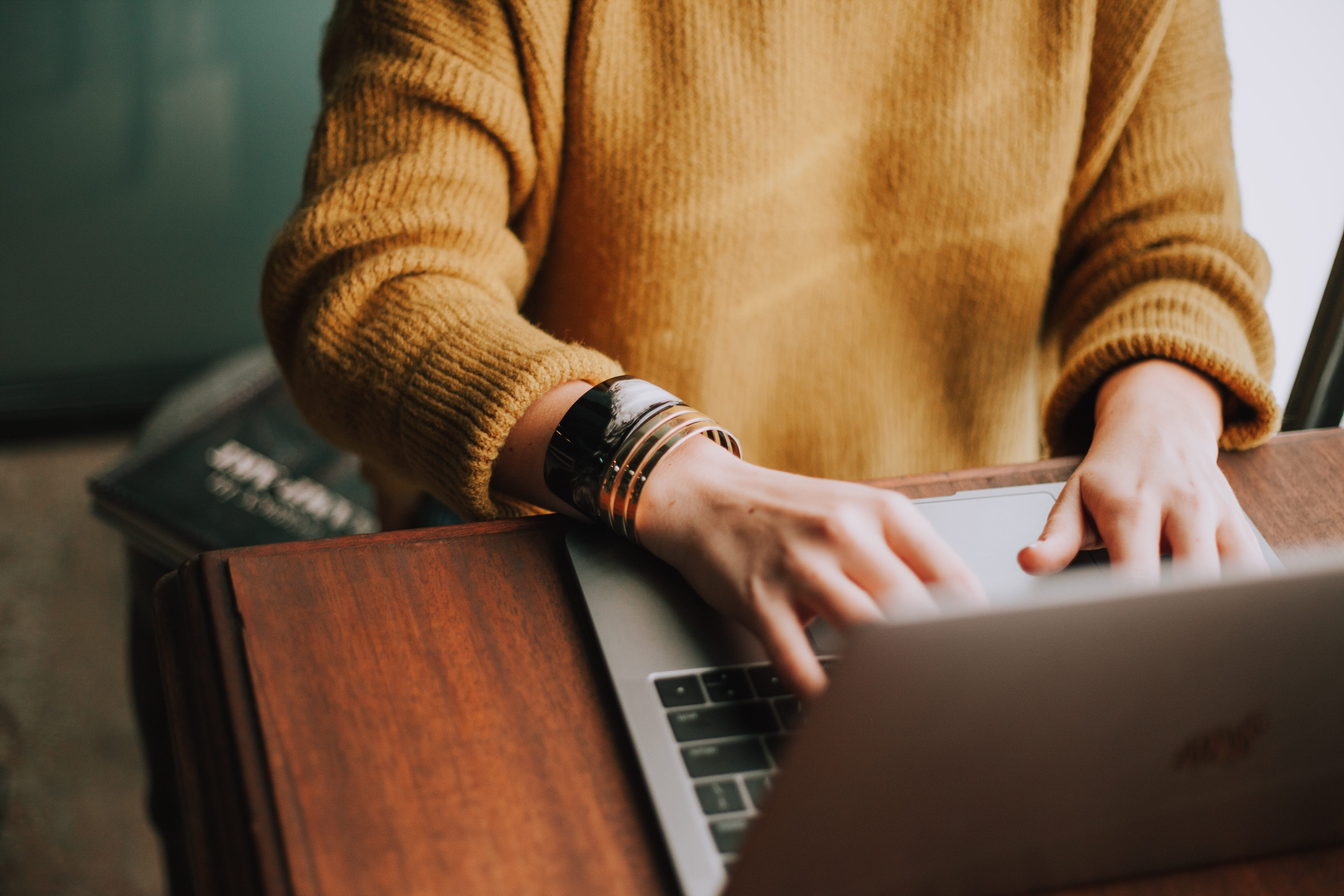 As a membership organisation, finding ways to use your membership website to increase member retention is likely one of your top priorities.
The key to making the membership business model work is recurring revenue. If your members don't maintain an active subscription, then your revenue begins to vanish. If this happens, then growing a profitable membership website business becomes almost impossible.
One of the main appeals of your membership website is that members will get access to new content and training on a regular basis. If you stop doing this, then there is no reason for your members to remain subscribed.
With a membership website, the subscription is just the beginning of your relationship with your members. As they continue to pay a subscription fee, you continue to provide them with new engaging content and training – there is an ongoing mutual exchange of value.
By finding ways of retaining your members, you increase the average lifetime value (LTV) of your members. This is a critical part of a membership website business model.
In this article, we have put together 20 ways that you can increase membership retention on your membership website.
1. Include an application form in your sales process
Getting prospective members to sign up for your membership website is a good way to help screen new members in advance while also discouraging less-committed ones from becoming members. If someone doesn't truly want to join your membership, they probably won't complete the application.
2. Add a welcome video to your membership website welcome area
Onboarding members requires you to integrate a new customer into your membership website effectively. This means the goal is to get new members up and running and consuming your content as quickly and smoothly as possible.
An effective way to do this is to include a welcome video in your membership website welcome area. In this video, take a few minutes to tell your members how to navigate your membership website, where they can find your content and training, how to request support, engage with other members, where they can complete CPD (Continuous Professional Development) requirements, etc.
3. Call new members to welcome them personally
If you collect new member's phone numbers during your membership website sales or checkout process, give them a personal call to welcome them to your membership organisation. Very few membership organisations actually so this, so it is a great way to add that personal touch and make your new members feel valued right from the beginning.
4. Send a customised welcome video to your new members
While we are talking about adding that personal touch when a new member signs up send them a short welcome video. Address your new member by name and send it to them directly. Congratulate them on joining your membership organisation, and let them know that you are excited and on hand to help get them started. While this can be a time-consuming process, the personal touch will definitely add value to being a member of your organisation and encourage your members to stay with you for longer.
5. Send your new members a welcome gift
 Ask your new members for their address, and send them a hand-signed thank you card, a gift or some branded swag. This is a simple gesture, but also a very powerful way to make your members feel valued.
6. Offer different price tiers to reward longer subscribers
Creating different price tiers for your membership website is a good way to reward your members for their loyalty by discounting their subscription price based on how long they commit to being a member. This works in two ways: one your member gets a better subscription price compared to paying month-to-month, and two you are guaranteed to keep that member for a longer period of time.
7. Customise your membership website design and branding
Some may argue that the design and layout of your membership website play the most important role in increasing membership engagement and retention. So make sure that your members can navigate to different pages and content easily and with little effort.
The design and style of your membership website should also be consistent with your organisation's overall branding. Your membership website should look and feel like your other digital real estate including your main website, sales pages, downloadable resources, and social media pages.
8. Provide members with direct access to you
Being a thought-leader in your field, an effective way to add value to your members (beyond new content) is by providing them with direct access to your knowledge.
Depending on the number of members you have and your membership subscription fee, some methods will be more doable for you than others. That being said, here are a few ways that you can provide your members with direct access to you:
Email access
1-on-1 phone calls
Group conferencing
Live webinars
Private Facebook Group
Discussion section in your membership website
9. Create a private Facebook group for your members
For many members, being part of a community of like-minded individuals is more valuable to them than the content and training provided to them on a membership website.With this, many membership website owners have created private Facebook groups for their members. This allows members to interact with each other, ask each other questions, and support one another towards success.
10. Publish testimonials and member case studies
Publishing case studies and testimonials is a good way to provide proof of the benefits of joining your membership organisation. When people see that other members are using what they are learning from your training and getting positive results, it encourages them to do the same.
Interview your customers as often as possible. With their permission, publish those interviews on your membership website, on your blog, Youtube channel, podcasts, and any other social outlet that you use.
11. Pair your members with accountability partners
An effective way to make sure that your members actually implement what you teach them in your membership website is to pair them up with a specially-selected accountability partner.
An accountability partner's job is to hold their partner accountable for taking action towards their goals and can be another member, or someone that you hire for the purpose.
A regular quick phone call or email between accountability partners to check in on each other can significantly increase their likelihood of implementing what you teach them and adds more value to being a member of your organisation.
12. Arrange in-person meetups for your members
Arranging meetups in person for your members is a great way to build friendships with your members, and more importantly, give them the chance to build friendships with each other.
As your membership grows, you might even find that your members arrange to meet in person with each other. When that happens, you know that you have successfully built a true community around your membership website.
13. Appoint a customer support manager
As your membership website community grows, the number of help requests that you receive from members will most likely increase. From more technical questions to questions about content or feedback for advice, having to wait a long time for a response is one of the main reasons that members cancel their subscriptions.
If you find that you can't keep up with help requests, it may be time to appoint a customer services manager. Your customer support manager will be able to manage customer support inquiries and questions that are asked through email and social media. If you have setup a private Facebook page for your members, you may want to appoint a customer support manager to help moderate discussions in the group and answer questions from group members.
14.  Include exclusive perks for your members
If you recommend any products or services to your members, reach out to their suppliers and see if they are willing to offer your members an exclusive discount or perk. Knowing that they will lose access to special offers from other companies if they cancel their membership subscription helps to encourage them to maintain an active subscription to your membership website.
15. Drip feed your content
If you have a lot of content in your membership website, there is a chance that your new members will feel overwhelmed by the amount of training that is immediately available to them. To prevent this, consider drip feeding your content to them according to a predetermined schedule.
16. Survey your existing members for content ideas
One of the best ways to make sure that you create relevant and helpful content for your members is to ask them what they want to learn. You can send your members a link to a survey where they can tell you which topics that they would like additional training content on. When you analyse the survey responses, if you notice that several members have requested training on the same topic, add that to your list of new training content that you need to create.
17. Adapt training to different styles of learning
Each of your individual members will have their own unique learning style. Therefore, it is important to understand what the most common styles of learning are, and to tailor your membership website content and training to accommodate them.
If you only create audio content for your members, you are doing a disservice to members that prefer video training. The most successful membership website owners distribute a balanced level of different content types to help accommodate the different learning styles of their members.
18. Add an FAQ to your membership website
Publishing a Frequently Asked Questions (FAQ) page on your website is a food way to reduce the number of help requests that you receive from your customers. It is also a good way to answer a prospective members question before have even asked you.
19. Allow your members to track their progress
One of the best ways to increase course completion rates and member engagement in an online course is to allow your members to track their progress through your core content. When a member can visually see their progress towards a finishing line, it makes them more motivated to reach the finish line.
20. Provide completion certificates
While it may be the case that with a membership website that there is always new content added, consider providing a completion certificate to your members when they complete a course or core module. Knowing that they will receive a completion certificate provides an incentive for members to complete the training that you provide to them.
Need to discuss your membership website with a recognised supplier?
At Artonezero, we create membership websites that build user-engagement, increase new member sign-ups and help membership organisations retain their membership.If you would like to discuss your membership website with an experienced recognised Memberwise Supplier, book a callback today and one of our in-house experts will be in touch to discuss your project requirements.