Back to all blogs
5 tips to boost social media lead generation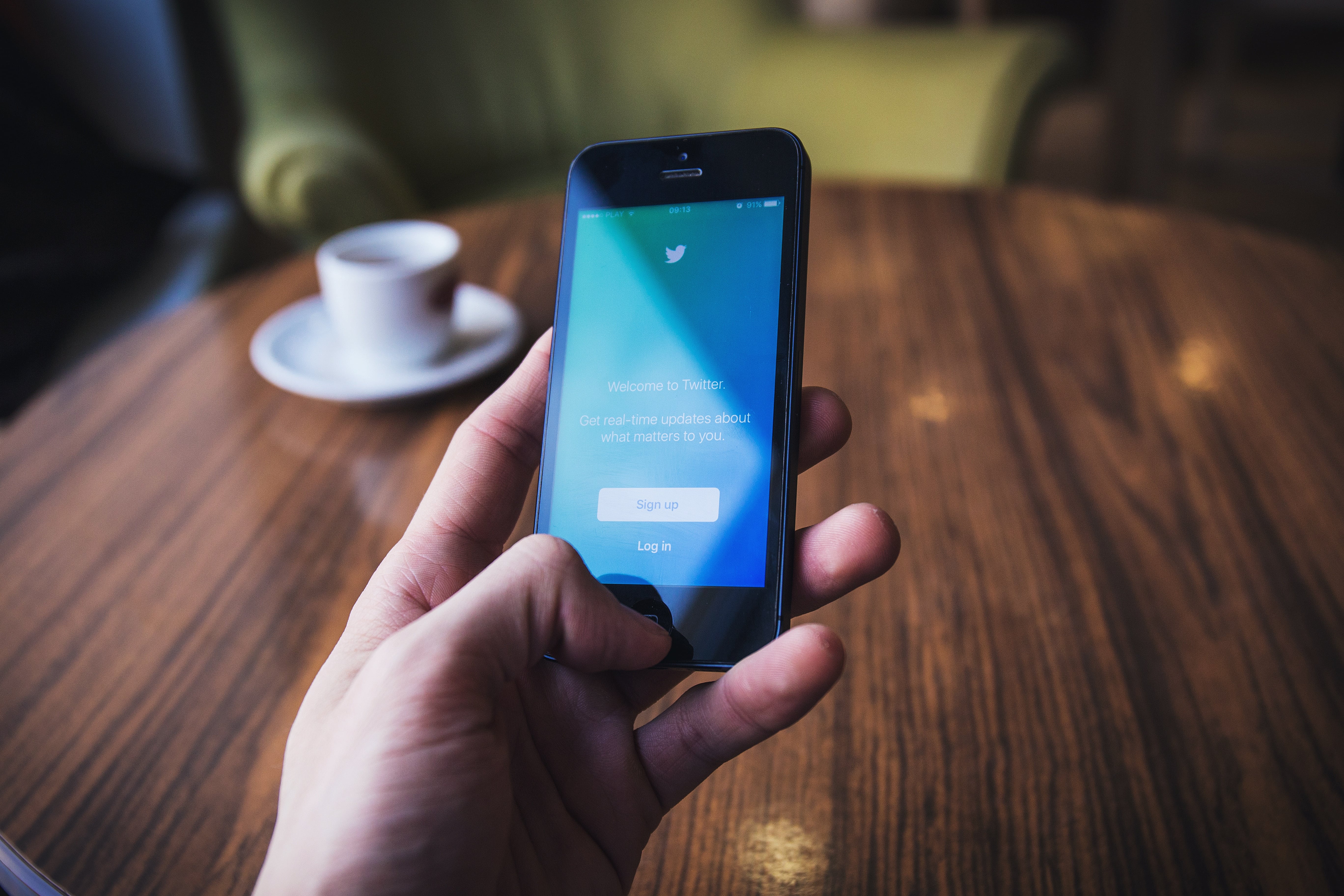 Whether you are an SME or a large corporate organisation, you will no doubt be aware of the positive impact that social media can have on your marketing strategy. However, many organisations still struggle with using it to boost lead generation.
With 80% of marketers reporting that their lead generation efforts are only slightly or somewhat effective, it's well worth looking into how social media can be leveraged as part of a successful lead generation strategy.
In this article, we will talk about some basic tips social media for social media lead generation, and five simple tactics you can you use to help your business improve its leads.
Firstly, what is lead generation?
Before we dive into how-to's, let's define exactly what lead generation is.
Lead generation is the process of generating interest in your product or service from potential customers or clients.
Over the years, the way that people have consumed media has changed. This has also caused the lead generation to change.
Whereas lead generation used to happen by companies reaching out to prospects using more traditional outbound media, such as trade shows and newspaper and television ads, these days lead generation relies much more on customers finding and reaching out to organisations.
This means that organisations need to make use of inbound marketing strategies – including social media.
Social media and lead generation
While social media marketing isn't new, it certainly doesn't show any signs of going anywhere. Leveraging social media into your organisation's marketing strategy can yield great results. This is backed up by data: reportedly, over 76% of buyers feel ready to have a social media conversation.
How to use social media to boost your lead generation
To use social media to push fans and followers past the conversion phase, use these tips as part of your social media strategy:
1. Establish thought leadership
Offer your audience relevant, valuable content, and establish yourself as a thought leader in your industry field.
To establish yourself as a thought leader, you need to identify your expertise and routinely update your networks with the latest industry information, valuable insights and ideas related to that subject.
If done correctly, you will find that you are no longer marketing or advertising your products or services; you are marketing your expertise.
Once you have proven yourself as a valuable resource in your industry, customers will naturally show more interest in your products or services. This is backed up by date from LinkedIn, who showed that over 62% of B2B buyers respond to salespersons that connect with relevant insights and opportunities.
Consumers today are savvy, and are suspicious of being sold to; instead, your organisation needs to offer valuable content in exchange for their attention.
2. Share links to gated content
Gated content is content that is offered to you in exchange for your contact information; usually your name and email.
The "gate" in gated content implies what lies beyond it has more value than what can be found in blogs or other free content, therefore, if you want to get your user's contact information you need to make sure your gated content is better than the rest.
Gated content is effective at lead generation because it helps you to gain the contact information of prospects that are truly interested in your products or services. If prospects weren't truly interested in what you have to offer then they wouldn't fill out the call-to-action form.
Gated content can include ebooks, checklists, trade secrets, tutorials and much more, but it needs to be heavy-weight.
To leverage on your gated content, make sure you incorporate it into your social media strategy and share it regularly on your organisation's Twitter, Facebook, and LinkedIn profiles. Doing this allows you to directly link leads to your social media accounts and track the effectiveness of the content.
3. Run social media adverts
Because of its ability to target highly specific audiences, social media advertising has become one of the most effective ways to place your organisation in front of the users who are most likely to convert – and now with ads specifically designed for lead generation, social media advertising has gone even further.
Facebook Lead Adverts work in a similar way to your gated content. Your users are presented with an opt-in form, but rather than enter the information in themselves, Facebook automatically populates the form with their contact information.
LinkedIn Lead Gen Forms work similarly by auto-populating forms with user contact information once they have clicked your ad. Essentially, this simplifies the process for your users, which means they will be more likely to submit in return for your content.
4. Host a webinar or Twitter chat
This tip works similarly to thought leadership and gated content, but with the added appeal of live interaction.
Let's start with webinars. Webinars are live video conferences designed around your own area of expertise. One of the big appeals about webinars is that viewers can tune in and attend all from the comfort of their own home.
Webinars provide you with a great way to impress your fans and followers with your insight and expertise and give you a great platform to promote your brand or organisation.
When publicising your webinar, create landing pages, blog posts and emails, all with forms to capture lead information. Also, don't forget to send links out frequently through social media.
When you are giving your webinar, encourage your viewers to participate and interact; leaving questions or comments, and make sure that you respond to each one. When giving responses, try and lead your viewers back to other resources, or engage with them directly on social media.
Webinars work so well because their value is often perceived as much higher than other forms of free content.
Twitter chats works in a similar fashion. Rather than a live video, you can hold a sort of Q&A via Twitter. You provide the topics and a list of questions and invite followers to participate.
Throughout webinars and Twitter chats you can direct viewers to offers or resources on your landing pages or social media accounts to increase lead generation and retention.
A quick word of warning: both of these take a lot of effort to do well, but when done successfully they can reap big rewards, so make sure that you put in the time and effort to perfect them and make them totally worthwhile.
5. Run a competition
Like webinars and Twitter chats, running a competition is a great way to use social media for lead generation, but it too has to be done right.
Firstly, you need to offer a prize that is valuable enough to invite people to enter, but for the purpose of lead generation, it must appeal specifically to your ideal customer.
There are many different ways to run a successful competition. Some rely on just likes or shares, while others may ask for user-generated content and vote on it in return.
While these are good ways to run a successful competition, they aren't necessarily the best strategies for lead generation.
Instead, encouraging participants to click through to a landing page where they must submit a small amount of contact information is a better way to collect more leads.
Measuring your social media lead generation
Once you have put all of these into action, you will need a way to measure the success of your efforts.
This is a very important stage in your social media lead generation campaign, however, according to Hubspot, only 42% of marketers say they are able to measure their social activities.
To measure the right way, you need to start with a goal in mind. Because in this article we are discussing lead generation, let's use that as our goal.
To make your goal as specific as possible, you should set realistic numbers. For example, identify a specific number of leads that you want to obtain from social media for that business quarter.
Once you have established your goal, you will need an analytics tool to help you measure the success of your work. For this, we would recommend Google Analytics.
While Google Analytics is best known for tracking the number of visits to your site and where they are coming from, you can also use the Social Analytics section to create and measure your specific goals; such as new leads.
Furthermore, the Goals section of Google Analytics can be used to track how many people have clicked on an ad you have run, or to see how many times a location loads.
Start using social media to boost your lead generation
While social media is mainly used for awareness and engagement, it can also be a powerful tool for generating interest and new leads.
When starting out using social media for lead generation, start by using an achievable goal and design a strategy to meet it. You can start by using one of the tactics above, or by designing your own way to meet your targets.
Once you have this underway, find a way to measure your efforts and let the leads roll in!