Back to all blogs
A Decade of Web Design: Happy 10th Birthday to Artonezero!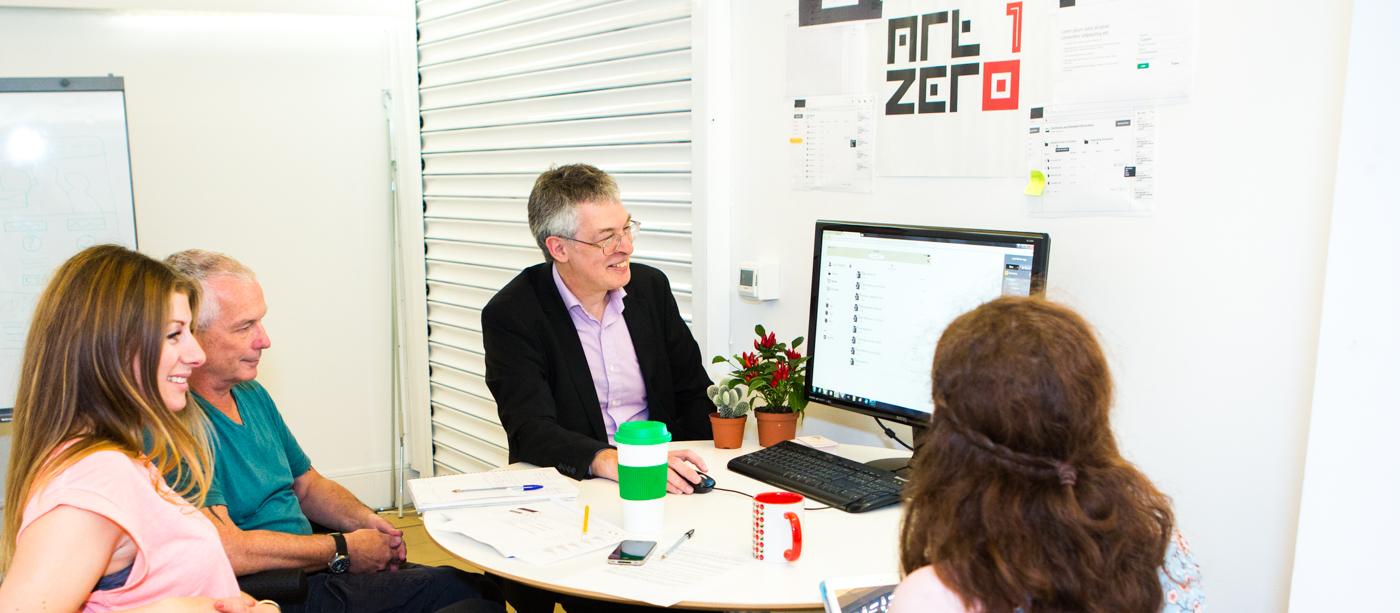 On 4th July 2016, Artonezero turned ten years old. Over the past decade in web design, we have had the pleasure of working with some exceptional clients on some very exciting projects. 
Though what has really made this decade a great one has been seeing how we have helped organisations evolve by helping them to harness the power of new digital technologies.
To celebrate our tenth birthday I thought it would be a great opportunity to tell you a little bit about our decade in web design; from the beginning of Artonezero until today.
The story begins in 2006. My previous company had recently merged with Venus Business Communications (now M24seven London) and presented the opportunity to start a new venture. I formed Artonezero on July 4th. Our first office was just a small desk space in an old Georgian building opposite Foyles Bookshop in Soho London. At this point, the team consisted of just two of us and from our small office, we began offering website design and web hosting services.
With the new start came the opportunity I had wanted to take for some time – to base the whole company around open source software. Bearing in mind that this was ten years ago, the options back then were more limited than today.  The three main open source platforms available were WordPress, Drupal and Joomla!. Of the available options, I decided that Joomla! was the best platform to work with.
The first few months of using Joomla! were a real learning curve and Joomla! proved to be a difficult platform to master. This was made even more difficult by the fact that there was virtually no documentation available at that point. Spotting this gap in the market, and in a bid to help others to get to grips with Joomla!, I wrote one of the first guides to Joomla! on the market:  A Beginner's Guide to building websites with the Joomla! Content Management System. The book proved to be a hit. As well as helping beginners to get to grips with the system, the publicity the book gained brought us some of our first long-term clients; one of these being the Suffolk Yacht Harbour, who we still work with today.
One other important factor with Artonezero was that I wanted to be around to see my young son grow through the early years. Therefore I ran Artonezero at this time through a combination of working from my home and hot desking in Soho.
Moving forward to 2012, and with Artonezero (and my son!) now 6 years old, the company had evolved into a team consisting of myself and several freelance web designers and web developers.  2012 was an important year for us. As well as assisting a lot of clients with Joomla! projects we acquired Venus' expanded web business in the June of 2012. We welcomed a large number of new clients (and web servers and projects) to our business and our team expanded: Rob Cooper joined us as our Head of Development and is still with us today. With the addition of Rob to the team, Artonezero also took on the CMS he had developed at Venus, which subsequently became known as the Cadenza CMS system, the system we use today to provide our clients affordable custom web solutions.
The next big change happened for us in March 2014. With a larger team and subsequently a larger office, our team expanded and we moved to our current location in Hoxton, Shoreditch.
It was in 2015 that we achieved another milestone for Artonezero, we developed our first mobile apps: One of the first of these was the Lorolpedia app for London Overground. Lorolpedia is a searchable knowledge database for staff to access on their tablet or smartphone, which you can see in action at many of the London Overground stations.In 2015 we started to adopt more of a focus on specific market sectors (Membership, Financial and Rail Services),  and on larger custom web design projects.
Artonezero is now a decade old and we have developed the systems and track record of a mature company. But it doesn't stop there. We continue to grow and have expanded our company into a full-service digital agency. As well as tailored-fit websites, affordable website systems and ongoing 24/7 support we now offer our clients Inbound Marketing services to help them expand their online presence and drive more sales.
So thanks to everyone who have helped to make these past 10 years as exciting as they have been, it has been a pleasure to have worked and to continue to work with you all. But watch this space because as the year goes on we have many more developments for Artonezero and a number exciting projects in the pipeline.
Here's to the next 10 years!
Mike Lloyd
CEO, Artonezero