Back to all blogs
The Google Analytics metrics you should be measuring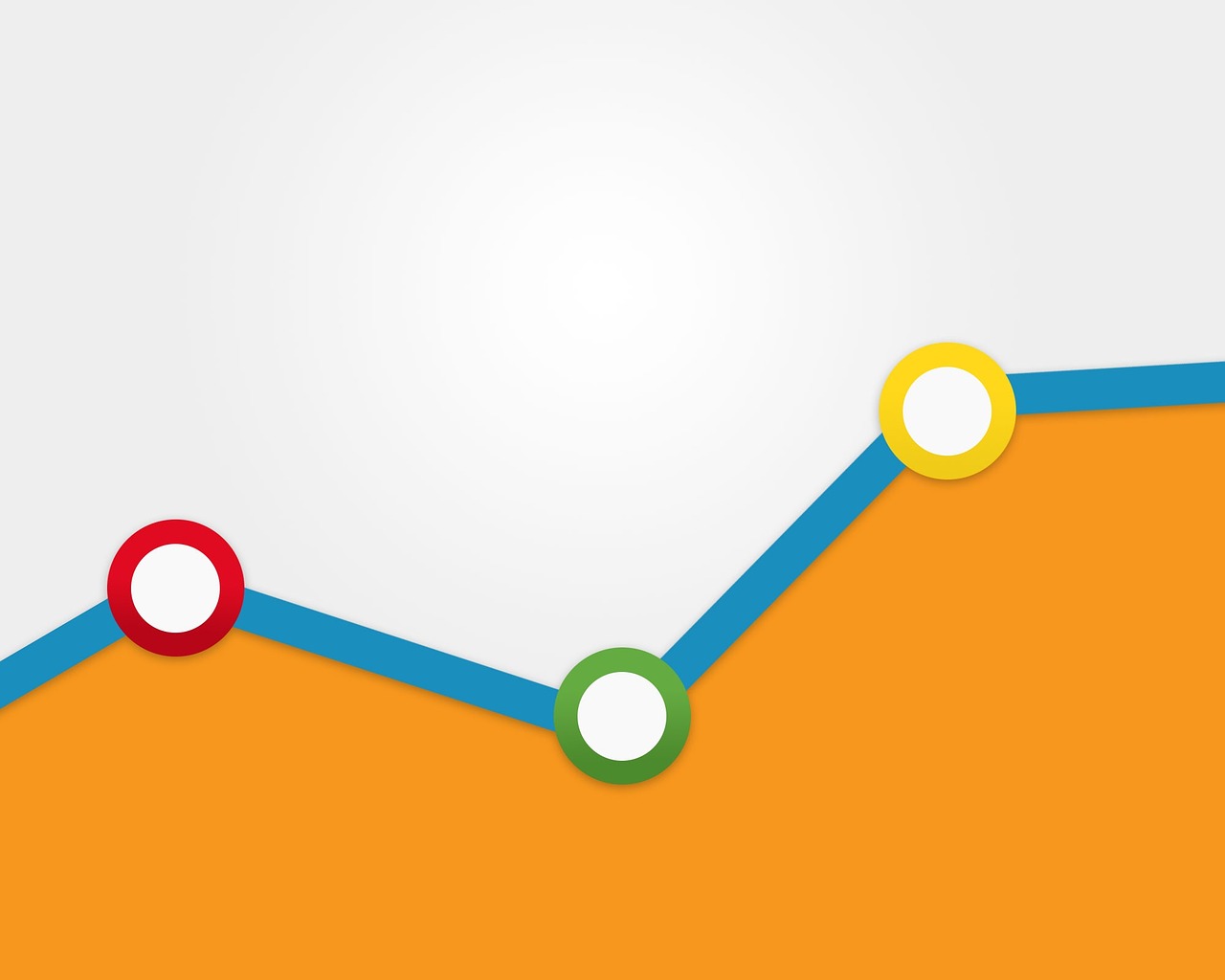 https://artonezero.com/blog/7-seo-trends-coming-your-way-in-2019/Google Analytics: the Pandora's Box for the digital marketer. We all know it is a crucial tool to measure which digital marketing efforts are yielding results and which aren't. However, opening up the Analytics suite presents enough data to send even the most data-driven marketer running to the hills.
The thing is, getting to grips with Google Analytics provides you with an incredible amount of data about your website and its visitors – and all for free.
And while it can be a bit daunting, Google Analytics will provide you with probably the most comprehensive measurement of what marketing you are doing well and what you need to improve.
By monitoring specific metrics in the Analytics suite, you'll gain insights that will help your business flourish and maximise your Return On Investment (ROI).
So, to try and make Google Analytics a little less daunting, in this article we will outline the metrics and tools to help you get the most comprehensive overview of your digital marketing efforts.
Website sessions
Website sessions were previously known as "visits" in Google Analytics. This useful metric shows you how many unique IP addresses (non-returning visitors from the same address) visit your website and how long for.
This is a priceless metric because it tells you how many hits your website receives on a daily, weekly, monthly, and yearly basis. As far as metrics go website sessions is probably the most effective indicator of how well your website is performing as a result of your digital marketing efforts.
So, for example, if you make changes to the structure or content of your website, your website sessions will provide you with a clear indication of how it has affected your website in terms of traffic.
Tracking your website is easy to do in Analytics, simply:
Log into your Google Analytics dashboard

Then go to Audience report

Then go to Overview

Look in the Sessions column
Organic traffic
The organic traffic metric tells you how many people arrived at your website through search engines such as Google, Bing and Yahoo as a result of unpaid searches.
The organic traffic is very useful for providing you with data on what search terms people are using to find your website. With this information, you can tweak your content to boost its rankings in search engines and create new content based on the type of information that people actually want to read.
When implementing an SEO campaign, organic traffic is the main metric that you will need to measure to determine the overall success of your efforts.
To monitor your organic traffic in Google Analytics:
Go to the Acquisition report section

And then go to All Traffic and select Channels

Then click Organic Search in the Channel Grouping column
Website bounce rate
Your website bounce rate is the percentage of visitors that leave your website after viewing only one page. It goes without saying that you should aim for as low a bounce rate as possible, to ensure that your audience is engaging with your content.
The bounce rate metric is useful for analysing how engaging your website and content is to visitors. It is also useful at providing you with an early indication of how likely your visitors are to convert to customers.
A high bounce rate typically indicates that people aren't engaging with your website. This could be for lots of different reasons, including poor navigation, bad web design, or thin and misleading content.
To check your bounce rate:
Go to the Audience report section

And then go to Overview

Look at the Bounce Rate column
You can also check the bounce rate of specific pages on your website by:
Go to Behaviour

Then go to Site Content

Go to All Pages

Then click the Bounce Rate column
Your conversion rate
Conversion rate is the percentage of visitors who carry out a specific action on your website. For example, your conversion rate might be the percentage of visitors who click a "Contact Us" call-to-action.
Checking your conversion rate is important as it will show you how effective your sales funnel is. If your website has a low conversion rate, then you may want to check your sales pages and the content surrounding your products and services.
The Google Analytics suite provides excellent insights into your customer behaviour that can help you adjust your sales funnels.
To measure your sales conversions:
Go to Conversions

Then go to Goals

Then go to Overview

Under the Goals column, select Source/ Medium

Then click "View Full Report"
Top referrers
A referrer us a website that sends traffic to your website via a backlink. Referrals can come from a variety of sources, including written content, social media platforms and forums.
Referrals can either be organic (where you haven't spent money on them) or paid (through sponsored content or social media posts).
If you are paying for referrals, the top referrers metric will show whether you are getting a good return on your investment. For referrals that you have gained "organically", you then have the opportunity to reach out onto the referring website and develop a relationship for future marketing campaigns.
To see your top referrers in Google Analytics:
Go to Acquisition

Select All Traffic

Then select Referrals

The select the referrer you want to view under the Source column.
Measuring your digital marketing is crucial to the success of your campaigns and overall strategy. Google Analytics offers fantastic insights into your marketing metrics for free, and for many companies, it is the only tool that you will need.
We hope that this article has helped you to identify what metrics you should be measuring and how you can use them to help your digital marketing efforts moving forward.